Scientists
Marilyn J. Essex, Ph.D.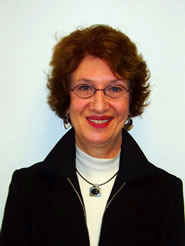 Dr. Marilyn Essex is Professor and Vice Chair for Faculty Development in the Department of Psychiatry at the University of Wisconsin School of Medicine and Public Health. She earned her M.S. and Ph.D. in Medical Sociology at the University of Maryland and completed a postdoctoral fellowship in Mental Health Research at the University of Wisconsin-Madison in a joint program of the Departments of Sociology and Psychiatry. After serving on the faculty of the Department of Sociology at Lawrence University, she joined the University of Wisconsin's Department of Psychiatry in 1984 as a research scientist and subsequently joined the faculty in 2004. Throughout her career, the broad focus of Dr. Essex's work has been the processes linking life stress with health and functioning across the lifespan. Since its inception in 1989, she has been Co-Director of the Wisconsin Study of Families and Work, an ongoing longitudinal research program following a community sample originally recruited during the prenatal period for a study of maternity leave and health. From 1996 to 2004, Dr. Essex served as a Scientific Core Member of the MacArthur Foundation Research Network on Psychopathology and Development. She also has consulted on a number of large-scale studies of child development; is a regular peer-reviewer of grant applications, including having served on an NIH study section; is a frequent reviewer for a number of scientific journals; and serves on the editorial board of Psychoneuroendocrinology.
H. Hill Goldsmith, Ph.D.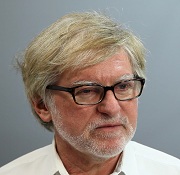 Dr. Hill Goldsmith is Fluno Bascom Professor and Leona Tyler Professor of Psychology at the University of Wisconsin. He came to Wisconsin in 1992 with his wife, Dr. Morton Ann Gernsbacher, a Vilas Research Professor. Dr. Goldsmith is the Coordinator of the Social and Affective Processes Group at the Waisman Center and participates in developmental and clinical graduate training programs in the Department of Psychology. His research concerns children's emotional development, behavioral challenges, and the autism spectrum. The research incorporates perspectives of psychology, genetics, neuroscience, and developmental epidemiology. He is recognized as a leading theorist of human temperament and a key empirical contributor to the fields of developmental behavioral genetics and childhood psychopathology. He has published more than 135 professional articles and chapters and has a long history of grant support from the National Institutes of Health and other organizations. Dr. Goldsmith has received numerous honors and awards, including a Research Career Development Award from NICHD and a MERIT award from NIMH. He was elected Fellow of AAAS and has served in several advisory roles at NIH.
Andrew L. Alexander, Ph.D.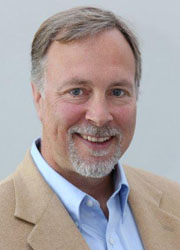 Dr. Andrew Alexander is a professor of medical physics and psychiatry and is the director of MRI Physics Research at the Waisman Center. He received both his M.S. and Ph.D. at the University of Arizona. Dr. Alexander's research is focused on the use of Magnetic Resonance Imaging (MRI) for mapping and measuring the functional and structural organization of the human brain. These techniques are being used to investigate the brain in both typically developing individuals and subjects with developmental disorders including autism. Functional MRI (fMRI) is used to assess brain regions associated with cognition and affect and their dysfunctions in these populations. Diffusion tensor MRI (DT-MRI) is being used to study the patterns of structural connectivity between brain activity regions. Anatomic imaging methods are used to assess longitudinal structural changes in brain regions. These measurements are ultimately compared with measures of affect, behavior and cognition in specific population groups.
Ned H. Kalin, M.D.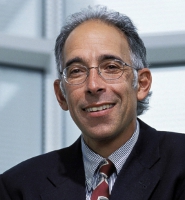 Dr. Ned Kalin is Hedberg Professor and Chair of the Department of Psychiatry and is Director of Health Emotions Research Institute and the Lane Neuroimaging Laboratory at the University of Wisconsin School of Medicine and Public Health. He earned his medical degree from Jefferson Medical School in Philadelphia, Pennsylvania. He then did a residency in the Department of Psychiatry at the University of Wisconsin and a fellowship in neuropsychopharmacology at the National Institute of Mental Health. His research combines molecular, preclinical, and human MRI studies to elucidate the mechanisms underlying the pathophysiology of anxiety and affective disorders. Dr. Kalin is board certified by the American Board of Psychiatry and Neurology and is a fellow of the American College of Neuropsychopharmacology and the American College of Psychiatry. He has recieved numerous awards including the 1985 A.E. Bennett Award for basic science research in biological psychiatry, the 2005 Edward A. Strecker Award, the 2007 American College of Psychiatrists Award for research in mood disorders, and the 2007 Gerald Klerman Senior Investigator Award. He recently served as president of the International Society of Psychoneuroendocrinology and also recently served on the National Advisory Mental Health Council. He has published over one hundred and seventy peer-reviewed research papers and is Co-Editor of the journal Psychoneuroendocrinology.
Rasmus M. Birn, Ph.D.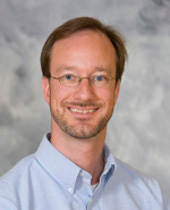 Dr. Rasmus Birn is an Assistant Professor of Psychiatry and Medical Physics at the University of Wisconsin-Madison. He completed his Ph.D. in Biophysics at the Medical College of Wisconsin, after which he held positions as a post-doc and then staff scientist at the National Institute of Mental Health. His work in has focused on improving the usefulness of functional MRI, including strategies and post-processing techniques to reduce artifacts resulting from task-induced subject motion; understanding the dynamics of the blood oxygenation level dependent (BOLD) fMRI signal; and reducing the influence of physiological noise in estimates of functional connectivity. His current work focuses on methods to reliably measure changes in and efforts to understand the psychosocial correlates of functional connectivity during childhood and adolescence.
Su-Chun Zhang, M.D., Ph.D.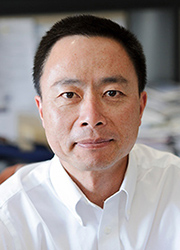 Dr. Su-Chun Zhang received his M.D. from Wenzhou Medical College and his Ph.D. from the University of Saskatchewan, Canada.  He is presently a professor of Anatomy and Neurology and a research group leader at the University of Wisconsin-Madison.  In 2005, his research group differentiated human blastocyst stem cells into neural stem cells, then further into the starts of motor neurons and eventually into spinal motor neuron cells.  The artificially generated motor neurons exhibited profiles the same as those normal natural ones, including functions like electrophysiological activity, which is the signature of neurons.
Cory Burghy, Ph.D.
Dr. Burghy's research focuses primarily on the acquisition and effective implementation of emotion understanding and emotion regulation strategies in childhood and adolescence. More specifically, she is interested in how life stress (e.g., poverty, negative life events) may impact the development of individual differences in emotional control and coherent affective processes. Her current research includes a longitudinal examination of neural, physiological, and cognitive development through childhood and adolescence with particular emphasis on the development of internalizing symptoms/disorders.
Douglas Dean III, Ph.D.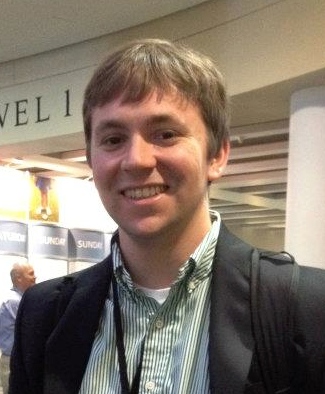 Dr. Dean's research focuses on the development and application of novel quantitative magnetic resonance imaging (MRI) methods to measure and evaluate the brain structure throughout early neurodevelopment and aging. He received his Ph.D. in Engineering from Brown University in 2014 and is currently a T32 postdoctoral fellow at the Waisman Center at the Univeristy of Wisconsin-Madison. He is particularly experienced in pediatric imaging, scanning over 800 infants and young children (3 months – 12 years) during his graduate work. His current research is focused on examining how the white matter microstructure of the brain develops across the lifespan and how these microstructural changes are related to changes in cognition and behavior. He utilizes quantitative MRI methods, such as diffusion tensor imaging (DTI) and multi-component relaxometry, to study such processes. Such techniques provide an improved sensitivity and specificity to the biophysical properties of the brain and therefore provide an improved characterization of the underlying microstructure.
Beth Planalp, Ph. D.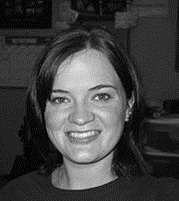 Dr. Planalp received her Ph.D in Developmental Psychology from the University of Notre Dame in 2014. She had previously completed a B.S. from Notre Dame in 2006, and a M.S. in Clinical Psychology from Loyola University in 2009. Her research interests include aspects of socio-emotional development from infancy through toddlerhood. More specifically, she is interested in the relationships between temperament and parental involvement on infant emotion regulation.
Steven Kecskemeti, Ph.D.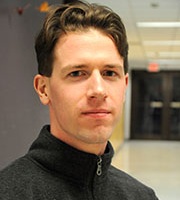 Dr. Kecskemeti received his Ph. D. in Physics from the University of Wisconsin-Madison in 2012. He is now a physicist specializing in magnetic resonance imaging (MRI), especially in novel acquisition and reconstruction methods in infant imaging. His current research is focused on a new technique termed "MP-nRAGE" that he developed to improve T1 weighted structural imaging and T1 quantification. This technique acquires over 200 T1 images in about the same time as a conventional T1 weighted exam took a single image. The "MP-nRAGE" exam is also inherently less sensitive to motion and can retrospectively correct for occassional motions during the scan. He will help design the child imaging protocols.
Nagesh Adluru, Ph.D.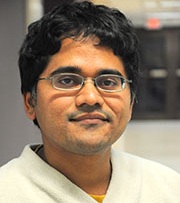 Dr. Adluru's current research interests are in developing and integrating state-of-the-art biomedical image processing and machine learning resources for a variety of applications in neuroscience. His most recent research experience has been in applying advanced diffusion MR image analysis techniques, for characterizing the role of white matter in various neurodevelopmental and psychiatric disorders like autism, anxiety and depression. He is also very interested in developing techniques for mapping and analyzing brain connectivity using diffusion MRI.