Waisman Center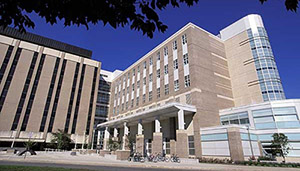 All study visits for the Baby Brain & Behavior Project take place at the Waisman Center in Madison, WI.
Waisman Center staff and students serve the state through education, research studies, outreach, and clinical services to advance knowledge of human development, developmental disabilities, and neurodegenerative diseases. Biomedical and behavioral research fosters an interdisciplinary culture representing 25 different university departments, including neuroscience, pediatrics, social work, human development and family studies, communicative disorders, and educational psychology.
For more information about the Waisman Center, please visit www.waisman.wisc.edu
Center for Investigating Healthy Minds
The Center for Investigating Healthy Minds, an organization at the Waisman Center, also conducts rigorous scientific research on healthy qualities of mind such as kindness, compassion, forgiveness and mindfulness. CIHM is directed by our study director, Dr. Richard Davidson. The research of our current study incorporates some of the ideas and resources Dr. Davidson and his colleagues have gathered there.
For more information about the Center for Investigating Healthy Minds, please visit www.investigatinghealthyminds.org