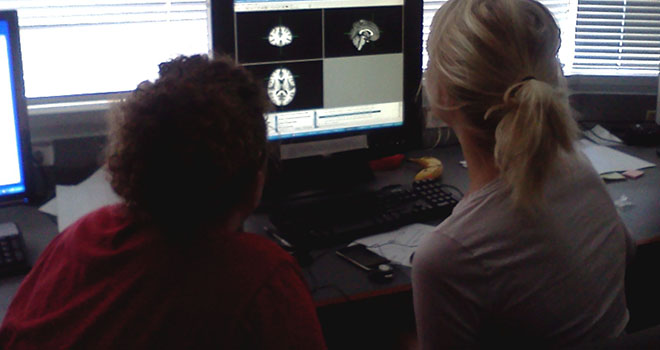 Summer Research Experience

The Center's Summer Research Experience is a unique opportunity for exceptional undergraduate students to participate in cutting-edge research and to interact face-to-face with the scientists in five world-class laboratories.
Each of the three research projects within the Center sponsors four undergraduate fellows, for a total of twelve fellows in the program each summer.
In addition to the fellows' research activities, they also participate in weekly meetings led by Center PIs, scientists, postdoctoral trainees, and graduate trainees. The meetings focus on the scientific methods in use within the Center projects, and typically involve lively discussions of the challenges that the researchers are facing, and how the fellows are contributing to their solutions.
The fellows participate in other specialized training opportunities as well, including:
Real-world applications of advanced statistics, linear algebra, and other sophisticated mathematical techniques
Hormonal sampling methods
Care and handling of non-human primates
Administration of psychological tests
Collection, processing, and analysis of psychphysiological measures
fMRI and DTI analytic methodology